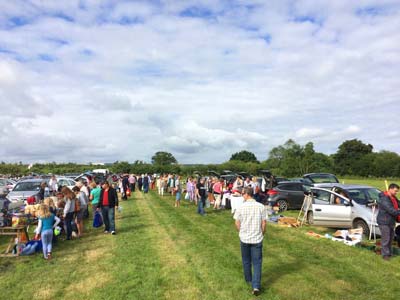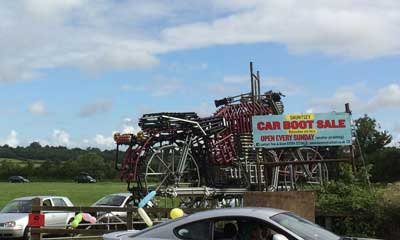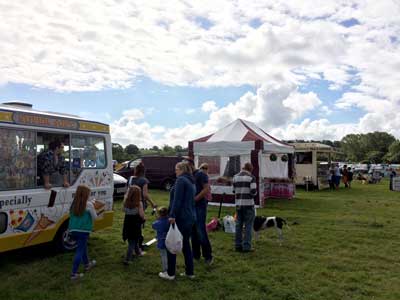 Hi Everyone , GOOD NEWS , We will be opening for our 2017 Season on the 16th April . The field is drying our nicely now with the bit of fine weatherwe are getting. We will also be open on the BANK HOLIDAY MONDAY as well the 17 th April. So start your sorting out and be ready for the new season of car booting at BEVERSBROOK CALNE SN11 8RX. Look forward to seeing you all again Tom and Dawn 😍
Tom and Dawn welcome you to Wiltshire's most popular car boot sale. Now in its 27th year, why not join us for a great morning of bargain-hunting?
Whether you're a buyer or seller, Dauntsey Car Boot Sale is a must-stop on your Sunday morning.
Facilities
As well as lots of regularly filled pitches, you'll also find all of the following at our car boot sale:
Contact Us
Get in touch with Tom or Dawn if you have any questions:
Tom: 07974 227340
Dawn: 07974 227341
Runs every Sunday - weather permitting. Official updates are posted on this website only. Other online directories may have out-of-date details, so please check here for current information.
Open to sellers from 7am
Open to the public from 8am (and not before)
Where
After 25 years at our old location, Tom and Dawn welcome you to our new site. We hope to see you there.
Dauntsey Car Boot
Beversbrook Farm
Hilmarton
Calne
SN11 8RX
View map
Prices
Buyers/visitors: £1.00 parking
Sellers
Car:

£6.00

Transit Van or Car + Trailer:

£8.00
No food vendors required
For the good of the farm, please remember to take away your unsold items and packaging
- thank you.